All in Green Services in One Company​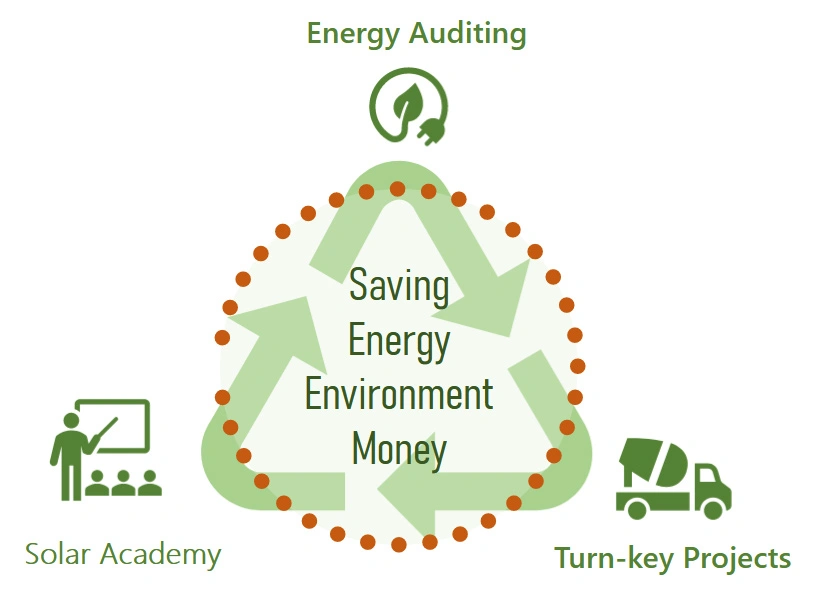 Solar On – Grid
Design
Supply
Installation
Testing & Commissioning
Maintenance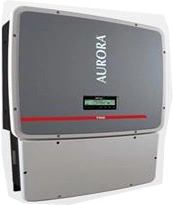 Electrolyte-free power converter to further increase the life expectancy and long term reliability
Quiet Rail
True three-phase bridge topology for DC/AC output converter
Each inverter is set on specific grid codes which can be selected in the field
Dual input sections with independent MPP tracking, allows optimal energy harvesting from two sub-arrays oriented in different directions
Wide input range
Detachable wiring box to allow an easy installation
Integrated string combiner with different options of configuration which include DC and AC disconnect switch in compliance with international Standards (-S2 and -S2X version)
High speed and precise MMPT algorithm for real time power tracking and improved energy harvesting
Solar Off-Grid
Features
Sand-Alone Solar Systems:
Stand-alone solar systems are called off-grid solar systems as they generate power independently from the utility grid and store energy in a battery bank to provide electricity at night.
Solar Street Lightning
It is one of the most popular applications in solar energy. It is renewable in different types and sizes to meet the whole design requirements.
Main features:
Stand alone solar system (independent from public grid)
Different lightning colors (2700-4000k)
Adjustable operating time, up to dusk to dawn.
High Quality Solar controller with photo sensor
Saving energy lighting units, LED, LVD and SOX-E
High efficiency PV modules with 25 years warranty
Galvanized/coated steel structures with several heights
specially designed to stand for the harsh environment in Qatar.
Solar deep-cycle battery with catalyst to increase the battery life in hot weather
Designed for several autonomy days to work during the cloudy weather
Solar Lightning Tower
SAVE YOUR MONEY​
BE ENVIRONMENT FRIENDLY​
Features:
Movable Solar Lighting Unit​
High Efficiency PV Solar Modules​
Bright LED Light with different colors​
Deep-cycle battery bank​
Protected steel structure against harsh environment in Qatar​
Customized for sever operation hours​
Solar Integrated Street Light​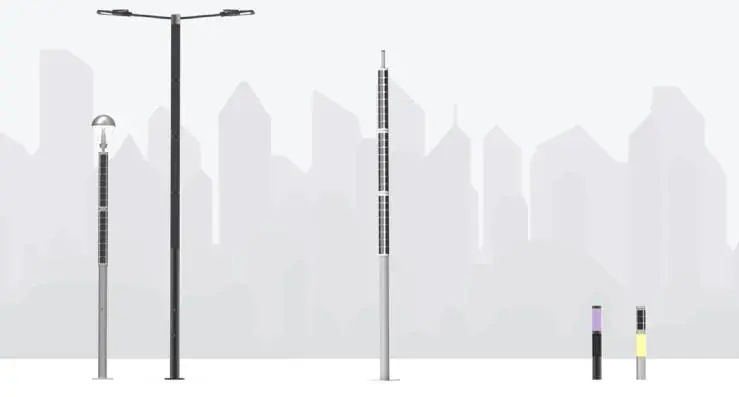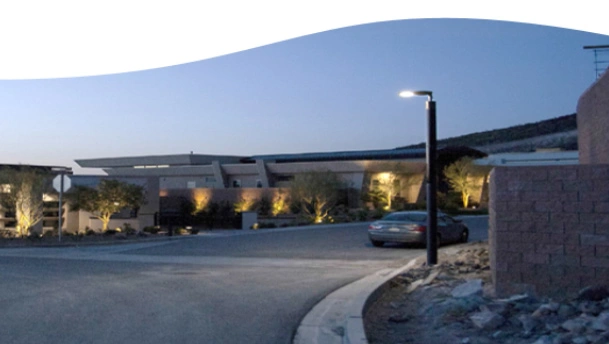 Solar Pumps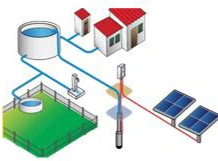 Solar pumps offer a clean and simple alternative to fuel-burning engines and generators for domestic water, livestock and irrigation. They are most effective during dry and sunny seasons. They require no fuel deliveries and very little maintenance. Solar pumps are powered by photovoltaic (solarelectric) panels and the flow rate is determined by the intensity of the sunlight.
Advantages of using PV in Water Pumping Systems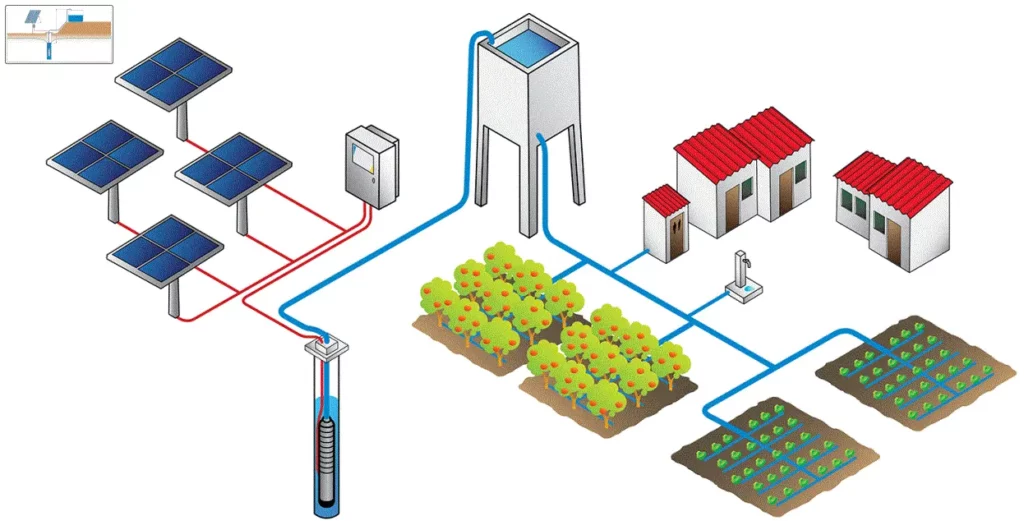 The operating costs of solar systems are zero because the fuel is the sun.​
Decreased maintenance costs compared to other systems.​
Clean systems; free of disturbance and pollution. ​
The amount of water pumped depends on the strength of the sun radiation, which means more water gained in summer where the demand on water increased.​
No need for batteries
"BIPV" Building
Growing BIPV market allows owners to utilize architectural building products with integrated photovoltaic materials to capitalize on dual-function. A broad range of standardized building components are available ranging from curtainwall, rainscreen facade, skylights and roofing to sun-shading louvers, canopies and pavers. Virtually any applicable surface that receives significant solar irradiance can incorporate photovoltaic materials.
Architects now have the option to produce designs, that server primary functions of sculpting space, and controlling moisture, air , sound and light while producing clean electric power.
"BIPV" Parking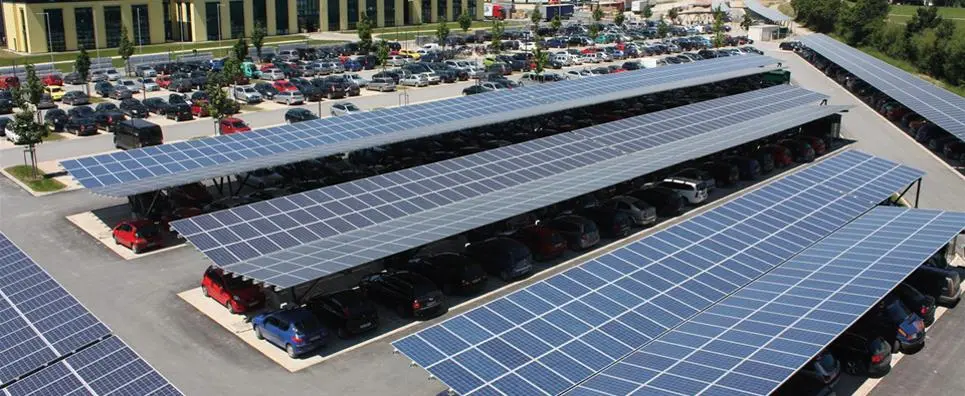 Elegant, innovative appearance I the owner's identity​
Protects the car from environmental influences​
Scalable extension for covering large carparks​
Production of solar energy​
Safe parking lots with integrated lighting​
PV Diesel Hybrid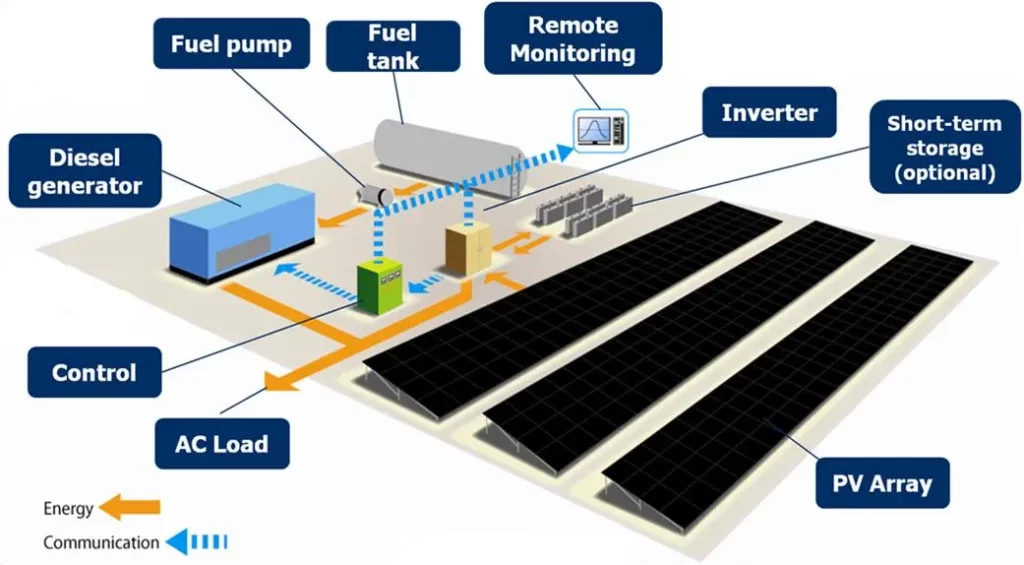 Solar Water Heater​
Solar Oil & Gas​
Process management systems, Supervisory Control & Data Acquisition (SCADA), safety & alarms and point to point radio communications.​
Some examples of oil and gas applications are the AL EMADI Solar system that include well-site automation, monitoring, control and measurement,​
The oil and gas industries have various critical small-load applications that depend on highly reliable power supplies in areas where utility power or genset power is not available, impractical or cost-prohibitive.​