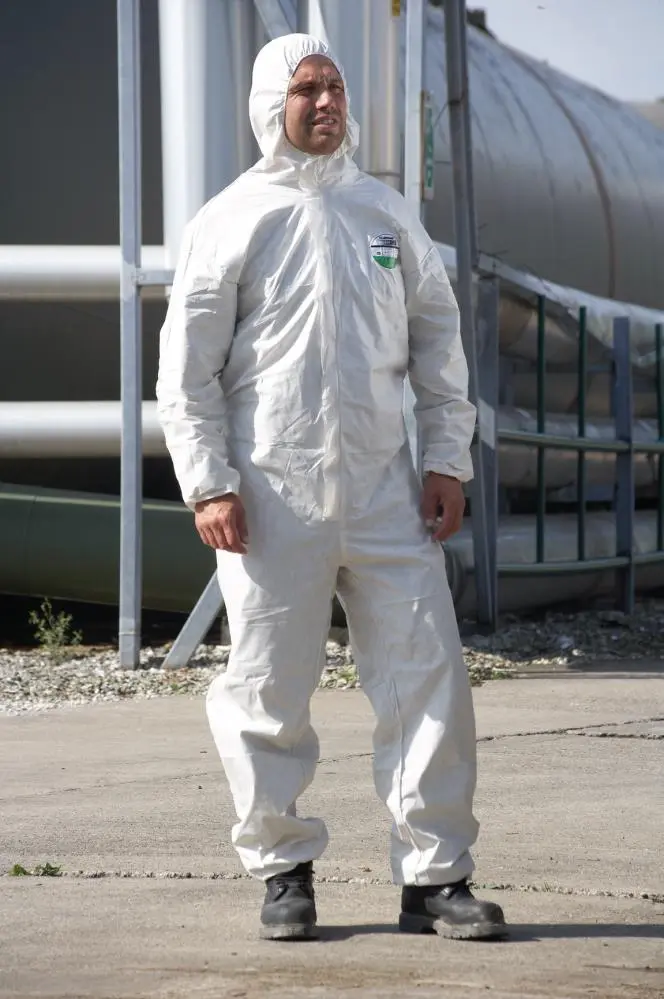 PyrolonTM Plus 2​
Flame retardant Type 5 & 6 breathable coverall​
Pyrolon garments meet the requirements of EN 14116 (Index 1) for garment for protection against flames and heat.
Fabric will not ignite, chars at low temperature and unlike standard disposables does not continue burning after the ignition source is withdrawn.
Can safely be used over thermal protective garments without compromising thermal protection.
Note that PyrolonTM Plus 2 fabric will not ignite but is designed to wear OVER thermal protective garments and will not provide heat rotection if worn alone.
Intrinsic anti-static properties with very low surface resistance; anti-static does not wear off in use like standard disposables.
Lakeland "Super-B" ergonomic styling – unique combination of three design elements to optimise fit, durability and freedom of movement.
Three piece hood for rounder head shape and greater comfort.
Inset sleeves – torso shaped to body to mazimise freedom of movement and negate the need for thumbloops.
Two piece crotch gusset – enhances freedom of movement and reduced crotch splitting.
For Support, Please Contact Us