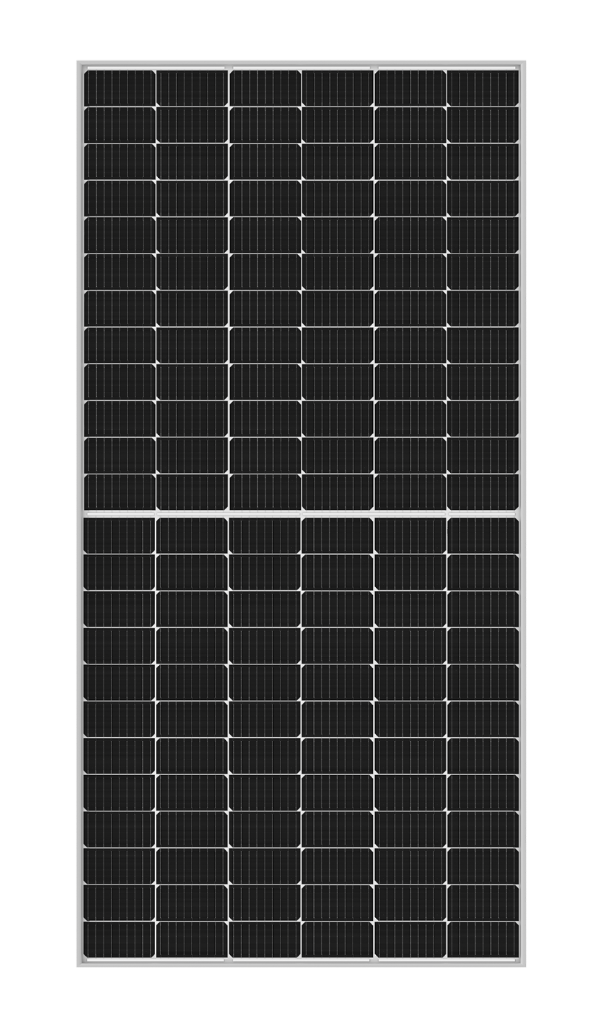 Hi-MO 4
Half-Cell
The power output of a bifacial half-cell module increases and energy yield is higher under high irradiance conditions because of low working current.
Mechanical Load
Framed module, front/back side maximum static loading 5400/2400 Pa, makes it suitable for tracker mounts.
High Rating
Glass and junction box, with high voltage grade, supports 1500V systems.
Bifacial Energy Yield
Additional power generation from the backside of bifacial modules increases the overall energy yield, which has been verified by customers and third-party testing organizations.
Multi-busbar Design
Our nine-busbar design improves current collection capability.
Low Degradation
Anti-LID, anti-PID, 1st year degradation ≤2%, linear degradation ≤0.45%/year
Standard Module
Our standard module is fully compatible with mainstream inverters and trackers, with no system matching issues.
Gallium-doped Technology
Gallium-doped technology overcomes LID degradation and guarantees the long-term power generation of the module.
For Support, Please Contact Us