SIIL is a leading Qatari conglomerate pursuing a highly focused approach of establishing, incorporating, acquiring, and owning enterprises. As an inheritor to a rich heritage that exceeds six decades, SIIL has enjoyed a track record of consistent entrepreneurship, innovation, performance, reliability and total customer satisfaction. Underpinning SIIL's success is its many activities, which are horizontally, vertically, and geographically-diversified.
SIIL specializes in five business sectors, covering Contracting, Energy and Industry Technology, Real Estate, Luxury Retail, Distribution and Hospitality. The company owns and manages thirty-five business units and joint ventures spread across these sectors. SIIL's expertise and knowledge in the different business pillars provide unique capabilities to participate in mega projects that required all or part of their expertise.
The geographic footprint of SIIL reaches well beyond the borders of this nation. Currently their operations are spread across Qatar, the United Arab Emirates, Palestine, Saudi Arabia, Oman, Bahrain, Jordan and Lebanon. SIIL also has an eye on expansions in the pan-Arab region.
SIIL approach has been to build on the growth dynamics of the region and to combine international management disciplines, thereby distinguishing it as an organization possessing a regional expertise enhanced by local knowledge. The achievement of SIIL's strategies can be directly attributed its investments and the performance of its people. It is the hard work, commitment and dedication of SIIL's people that has resulted in consistent growth and success. One of the key objectives of SIIL's corporate strategy is to attract, maintain and develop talent.
Salam's roots were founded by Abdul Salam Mohammed Abu Issa, an aspiring businessman who at a very early age left his birthplace in Palestine to seek better opportunities in the Arabian Peninsula.
When he arrived in Doha in 1950 he brought with him a camera. More importantly, he brought a talent for capturing on film the personality of the land and its people – a concept entirely new in Qatar which captured the imagination of Qataris.
The history of the Salam organization dates back to 1952 when Abdul Salam Abu Issa opened the first studio and film processing laboratory in Doha with the name "Salam Studio." In 1954 he converted the adjoining restaurant into a gift shop and jointly, the establishment was named "Salam Studio & Stores." The business flourished. By 1963 the original showroom became too small and a move was made to larger premises. The next ten years saw a consolidation of business, with much travel to distant countries in pursuit of manufacturers and new products for an increasingly discerning clientele. The rapid growth of Salam Studio & Stores accelerated in tandem with the economy. The pace continued through an ever increasing program of diversification and international expansion into the United Arab Emirates and Oman.
Within a few years, Salam's operations would encompass studios, stores and companies for wholesale, retail merchandise and services serving the entire Gulf region under the umbrella of Salam Holdings. In June of 2002, Salam Holdings merged into Salam International Investment Limited and furthermore, in October 2005, Salam Group merged into Salam International, both landmark examples in transforming family-owned businesses into public shareholding companies.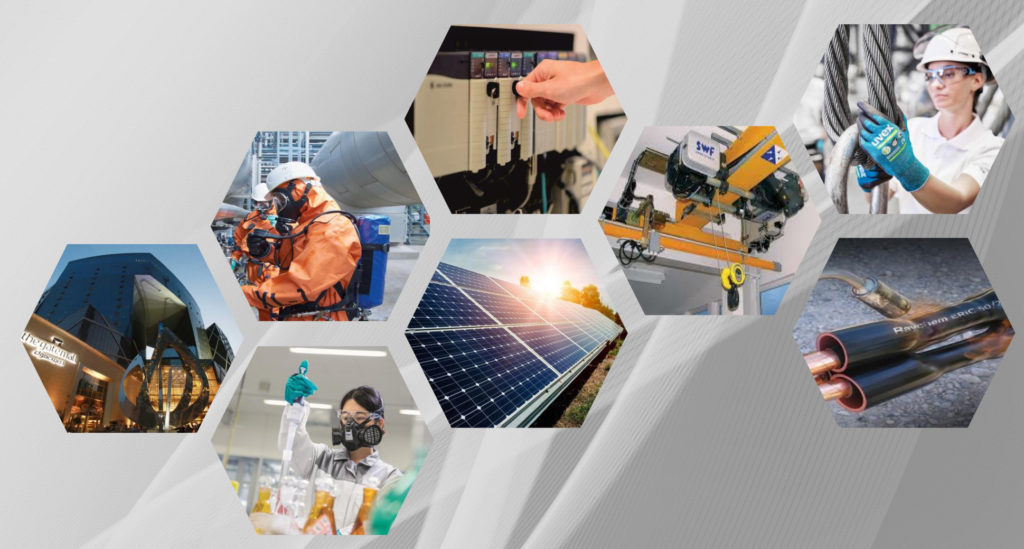 About Salam Petroleum Services
---
SPS excels at EPC/EPIC and FEED projects, the supply of machinery, control systems, HV works, field instrumentation, chemicals, safety products, process equipment, pipeline supply and specialized services and repairs. Right from the project management phase to providing products and services, we can serve varying requirements and capacities.
Our Roots
---
The rich heritage, which marked SIIL success in Qatar for more than half a century, has positioned SIIL as a benchmark for integrity, innovation, reliability and customer satisfaction. SIIL is a listed public shareholding company in the Doha stock market.
The company possesses a recognized and respected track record for being a multi-disciplinary, diverse and influential conglomerate playing a remarkable role in the local and regional economy.
Our Beginnings
---
SPS is a world-class business, built in 1985 on the complementary strengths of our parent company, SIIL (formerly Salam Holdings), primarily to cater to the various oil and gas industries in Qatar. SPS is a living example of SIIL's diversity and strength. Over the years, SPS was able to grow in tandem with the accelerating development process in Qatar and secure a regional and international reputation of excellence, honesty, integrity and trust. SPS' image as well as business were enhanced considerably through the numerous business cooperation agreements it signed in the early nineties, with major international companies serving the oil and gas industry.
Consequently, such growth in business created a need for SPS to become fully autonomous under the umbrella of Salam International Investment Limited. Today, SPS stands as one of the industry's leading service providers offering engineering & consultancy services along with a diverse range of products, customers, partnerships and markets, while enjoying outstanding management depth and an enviable portfolio of growth opportunities.
Our Principals and Partnerships
---
SPS is backed by world class principals and partnerships in the likes of Rockwell Automation (Allen Bradley) in Automation, SPAZIO in design of control buildings, Dale Power Solutions for industrial UPS's, TE RAYCHEM for cable accessories, NALCO Champion & IPAC in chemicals, Vikoma in environment, Dräger Safety, Uvex & 3M in PPE to mention just a few. These valued collaborations have positioned us to be leaders in the market for oil & gas turnkey projects starting from FEED stages towards complete EPC, maintenance and expansion projects as well as project management & long term service contracts.